From downtown Tampa to the marina, luxury high rise developments are in demand in the Bay area. With Tampa Bay's warm climate and easy access to the water, it is no wonder that this city is becoming one of the most desirable places to live in Florida. And while there are many nice developments on the rise, The Sanctuary sets the bar for luxury condominium living in Tampa Bay.
Currently, no other development in Tampa offers what The Sanctuary has as standard:
-One Residence Per Floor (No Shared Walls)
-Glass On All 4 Sides
-80' Feet Of Glass Frontage On Bayshore
-48' Of Frameless Floor To Ceiling Glass Facing Bayshore
-Maximum Of 15 Residences For 2 Elevators
-Drywall Insulated Ceilings With 4" LED Lighting Throughout
-3 High-Efficiency Zoned Air Conditioning Units With Linear Diffusers
-Gaggenau Appliances With White Glove Service Including A 5-year Warranty
-Rohl Plumbing Fixtures
-2 Assigned Parking Spaces With The Ability To Have Up To 2 More Spaces
-Cast Iron Pipes To Minimize Sound
-Concierge Trash Removal
-2'x4' Large Format Porcelain Tile In The Main Living Areas & Bathrooms Offered As A Standard Finish
-Greatest Opportunity To Customize The Residence
You will find other condo towers with water views but if luxury, security, and privacy are a priority for you, only The Sanctuary can offer what you seek. Single-family living in the sky right in the heart of downtown Tampa along the iconic Bayshore Boulevard.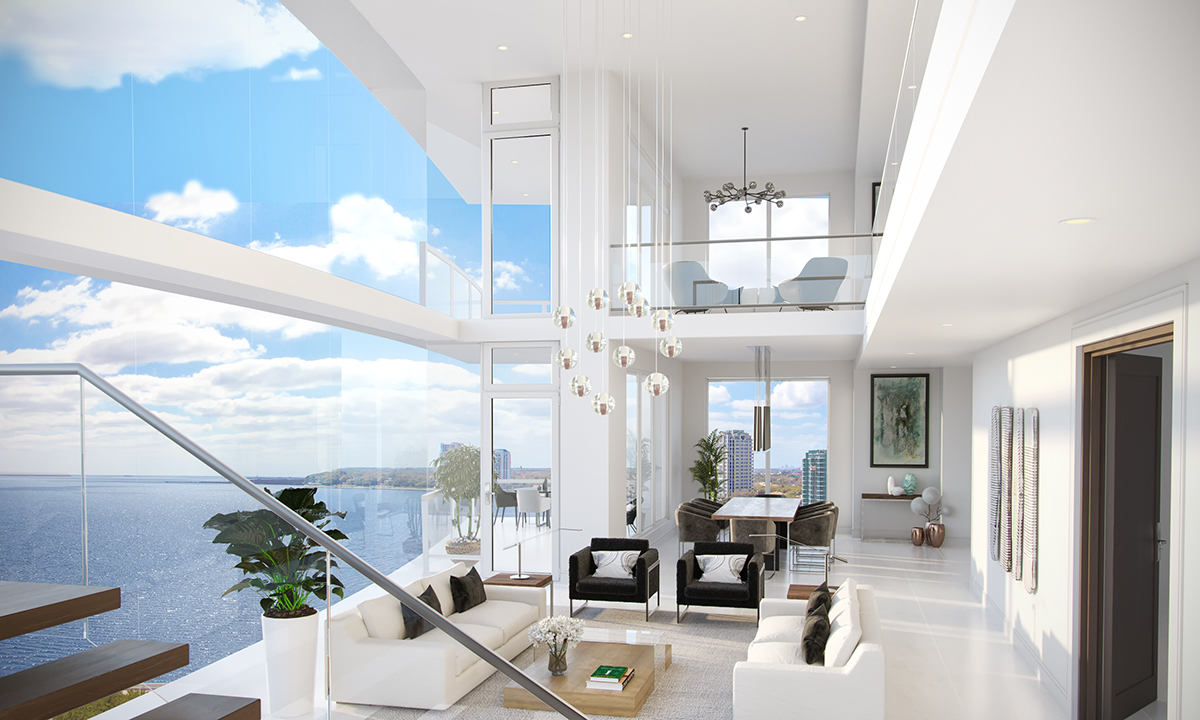 Two-Story Home