The Sanctuary's 2nd Floor Residence
Transform your patio into a luxurious backyard.
One of the upgrades available to the 2nd-floor homeowner is a custom design that provides you with all the amenities of luxury condominium living and a lush backyard. You can access your own private gazebo, trellised area and private hot tub with a Bayshore view. Picture your new backyard at The Sanctuary.
2nd-Floor Residence's Backyard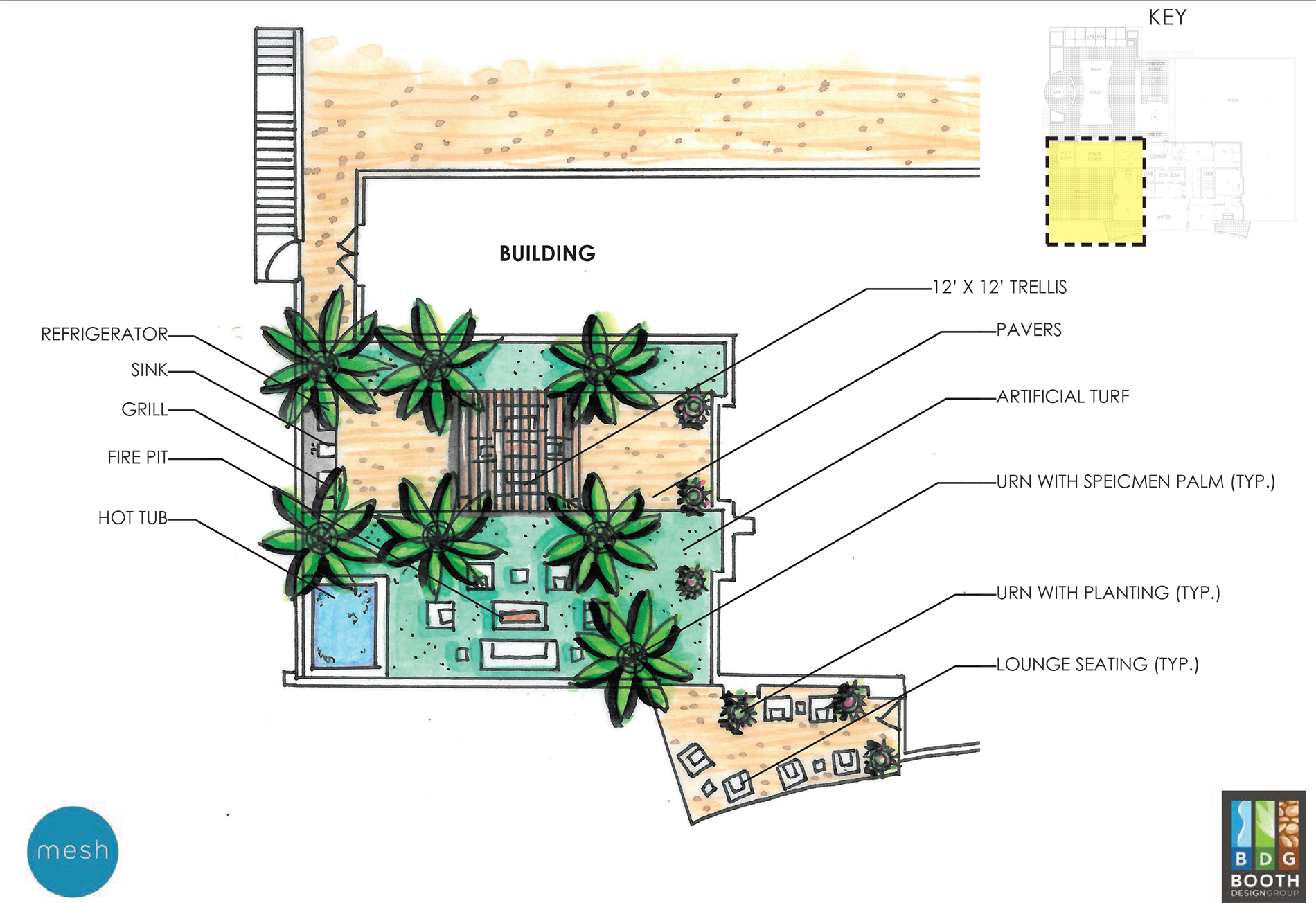 Download FLOOR 2 RESIDENCE.pdf (155kb)*
Floor 2 Residence
3 Bedroom | 3.5 Bath | 3,495 sq. ft.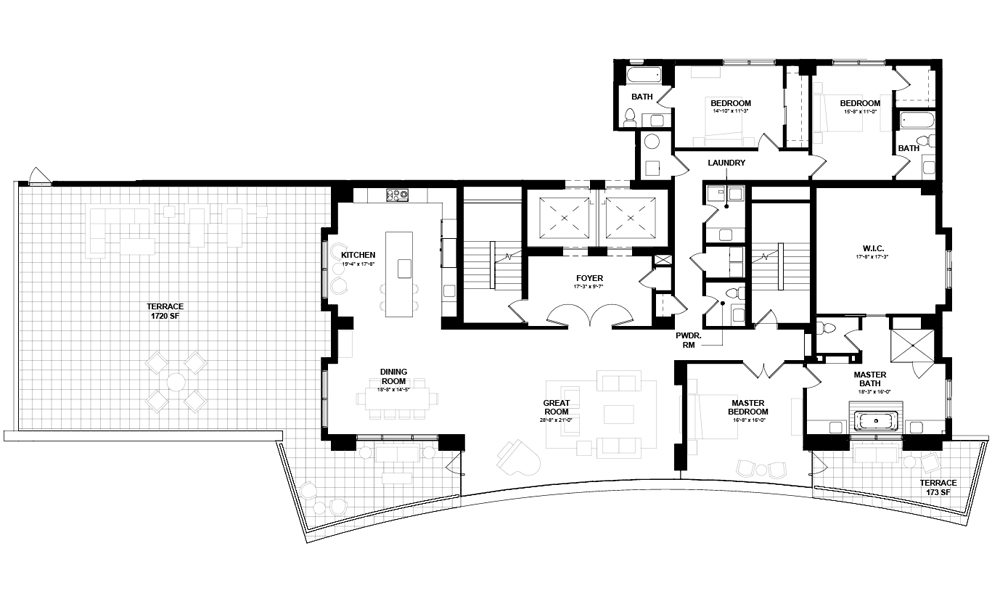 Download FLOOR 2 RESIDENCE.pdf (155kb)
*These drawings are conceptual only and are for the convenience of reference. They should not be relied upon as representations, express or implied, of the final detail of the unit. This concept is not included as a standard feature and is available for an additional fee.